Erin and I welcome Andy Gavin, author of 'The Darkening Dream' which I had the pleasure of reading and reviewing
here
, in May 2012. Thank you Andy for generously supplying me with a copy of your awesome novel!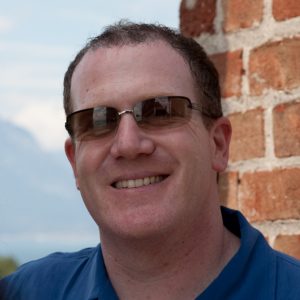 Andy Gavin is a serial creative, polymath, novelist, entrepreneur, computer programmer, author, foodie, and video game creator. He co-founded video game developer Naughty Dog and co-created Crash Bandicoot and Jak & Daxter. He started numerous companies, has been lead programmer on video games that have sold more than forty million copies, and has written two novels.
For more on his bio check out
Andy's Website
!

Before we move on to our interview, we just want to thank Andy for generously providing us with a GIVEAWAY opportunity! Two lucky winners will win a Kindle copy of 'The Darkening Dream' so please don't forget to enter!
1. You are better known for founding Naughty Dog, Inc. and the creation and development of video games such as Jak & Daxter (of which I am a fan and have played!!!). What drew you to writing?
From at least high school on I always intended to write a bunch of novels. Work just got in the way.
And the thing about making games is that you can no longer do it mostly by yourself. These days, most games are big teams of over a hundred people, with budgets over 50 million dollars. All that means that it's not about your creative expression (most of the time), but about getting it done, well, on time, and on budget. And the roll of team lead is largely about fire fighting and resource (achem people) wrangling.
So, I really wanted to focus directly on the creative aspects. Dozens of story ideas have been bouncing around in my head for years, and I felt it was time to let a couple of them out.
2.
What was your inspiration for 'The Darkening Dream'?
It was a combination of the visceral and the cerebral. The visceral part was this image I had – and some might consider me disturbed – of a dead tree silhouetted against an orange sky, a naked body bound to it, disemboweled, and bleeding out.
The sound of a colossal horn or gong blares. The blood glistens black in the sunset light. Bats circle the sky and wolves bay in the distance. But sacrifice isn't just about killing. It's a contract. Someone is bargaining with the gods.
And on the cerebral side, I've always been a huge vampire fan and I've read and watched a large percentage of the oeuvre. But also as a history buff I wanted to write a supernatural story that was more grounded in real history and legend. I'm always thinking, "that could have been so much better if they didn't make up the historical backstory" so I started with the villains. What kind of ancient evil creatures might still be around? What do they want? And what legitimate human reason would they have to destroy the world (Buffy-style)? I don't exactly answer the question in TDD, because the motives of 5,000 year old baddies should be mysterious. But trust me, they have a plan, and the sheer audacity of it will literally shake the foundations of the heavens.
3. Besides vampires, demons and witches, you included some Egyptian mythical creatures. What drew you to include that element in this novel?
I wanted a shadowy meta-villain who's been lurking around for thousands of years. It seemed natural that he might be either Egyptian or Chalcedonian (Babylonian). Now, this might not seem "obvious" to most people, but those two cultures provide the basis of most Western occult traditions. Later my researches dug up the fascinating figure of the Comte de Saint Germain, a crazy alchemist at Louis XVs court who claimed knowledge of the "elixir of Osiris" and it's resultant immortality. He's sort of a wandering jew figure and boasted of being Sir Francis Bacon and other historical occultists. I merely take him at his word. And it's reasonable – if true – that he'd have "friends." I have
a write up on my magical researches here
.
4. Please tell me you are continuing this novel into a second installment because you can't just leave me hanging!! If so, are you able to share any details on it or when we may expect to see it?
I do have a sequel planned. I even outlined a big chunk of it. I don't want to include spoilers on the first book here, so it's hard to discuss, but let it be said that The Painted Man's ambitions with The Horn are but the tip of the iceberg of his larger and even more nefarious plan.
5. I must mention that the cover is stunning, and I am not the first to say so. Please tell us a little more about it, the artist, and the concept behind it.
The cover photo-illustration is by award winning fantasy artist Cliff Nielsen. In deciding what to do about the cover I combed through the more recent books in my 10,000 novel collection and put aside ones with covers I liked. Going through those I found like eight (including the new edition of Narnia!) with covers by Cliff. But it was really the Map of Time cover that totally sold me. I had to have him do mine. So I called.
The image isn't exactly a scene in the book, but we wanted to try and portray Sarah's essential dilemma in a visually apparent way. The girl is a real life model we selected and you can
read more about the shoot here
.
6.
Any other projects on the horizon?
I have a second finished novel (it's been through four major drafts and a full line edit and is now out on submission with my literary agent). It's called
Untimed
and is a YA time travel novel that chronicles the crazy adventures of a boy no one remembers, who falls through a hole in time and finds himself lost in the past. It's very different with an extremely immediate first person present voice (in this book the only thing anyone can hold on to is the present). It rocks. Seriously rocks.
7.
As a reader, what is your favorite genre, authors and/or books?
I read almost exclusively fantasy and science fiction or hybrid books with fantastic elements. Sometimes I read straight up historical fiction but I prefer historical fantasy. Some of my favorites are:
A Game of Thrones
,
Hyperion
,
Carrion Comfort
,
Dune
,
The
Anubis Gates
,
A Fire Upon the Deep
,
Consider Phlebas
,
The City and the Stars
,
Time Enough for Love
,
Great Sky River
,
Wizard and Glass
,
To Your Scattered Bodies Go
,
Wyvern
,
Assassin's Apprentice
,
A Horse and His Boy
,
The Silmarillion
, and many more.
8.
Erin and I always love to ask this one. Any weird habits or quirks while you write?
I hate to outline, yet I must have a scene or chapter fleshed out before I can write it. If I do, it pops out at 750-1000 words an hour. If not, it doesn't come at all. But I can only really outline a few chapters ahead.
9.
How would you summarize your experience as a writer so far?
As a serial creator (having made over a dozen major video games) it was interesting how similar the process was to any other complex creative project. Video games and novel writing are both very iterative and detail oriented. They use a lot of the same mental muscles.
10. Do you have any advice for aspiring authors?
The simplest and the most time consuming advice is to read. Read everything you can. In your genre, in other genres, non-fiction. Everything. Of course if you're one of those people who just never reads but somehow has the burning desire to be a writer… perhaps you should think again. Next, take your craft seriously. Read books on writing and editing, on plot and structure. Editing, and I mean professional editing, is really very important. A surprising number of published books aren't even well edited. They're overwritten and redundant, like this sentence. Patience. It takes a long time to improve and you'll end up doing a lot of waiting on both yourself and others.
Thank you Andy for joining us and taking time out of your busy schedule for this interview. We truly appreciate it!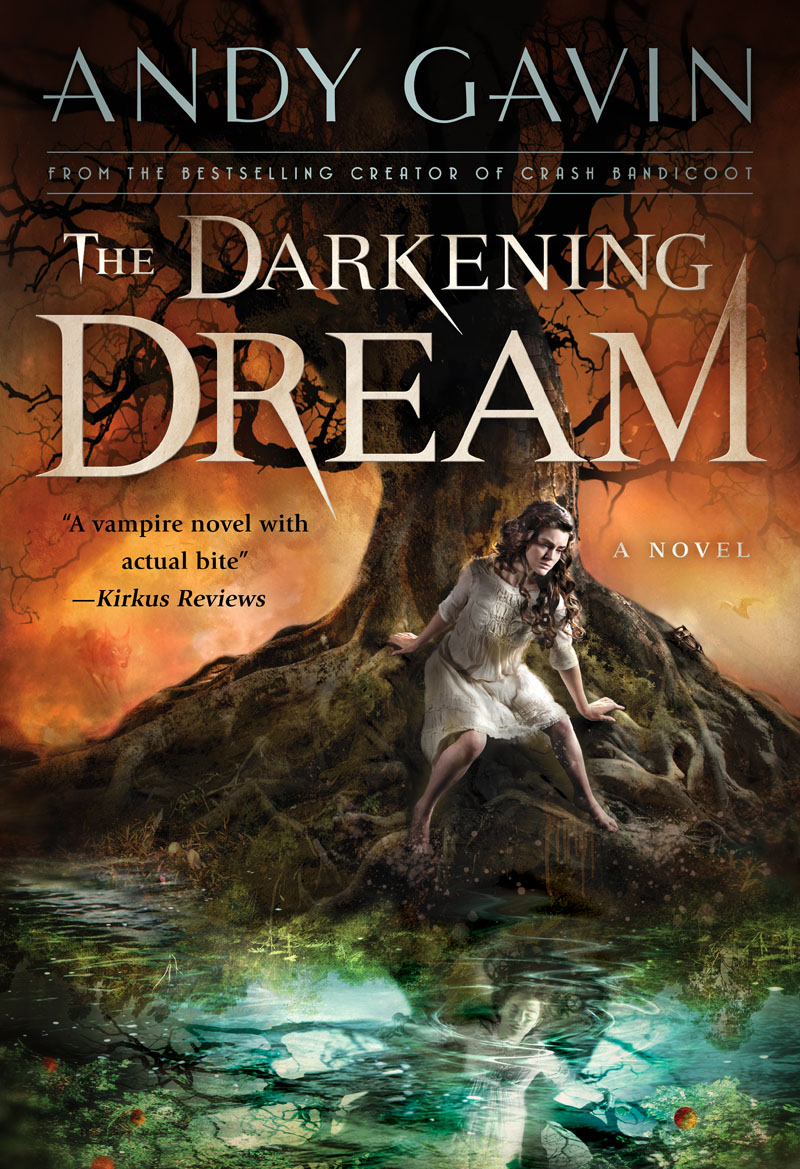 Join us in stalking Andy! :)
Don't forget to enter for your chance to win one of two Kindle copies of 'The Darkening Dream'!
(Please read terms and conditions for details)
a Rafflecopter giveaway