So happy to be writing this post! A friend of mine has finally taken that leap of faith, and with much anxiety, I imagine, has independently published her first novel 'Darkness Embraced' on
Smashwords.com.
I had the pleasure of being one of her very first beta readers, and really enjoyed the story line and all the characters that she brought to life in this novel. The novel, since I read it, has undergone a few rewrites and editing, so I am definitely looking forward to reading the finished product.
I have links below to the novel, so please check it out. If you enjoy paranormal romance, and it sounds interesting to you, support this new author and add it to your 'to read' list! Even better, buy a copy!!
Sarri is also looking for some reviews. If you are interested in reviewing her novel, send her a note on
Goodreads
, or through her
website
and let her know!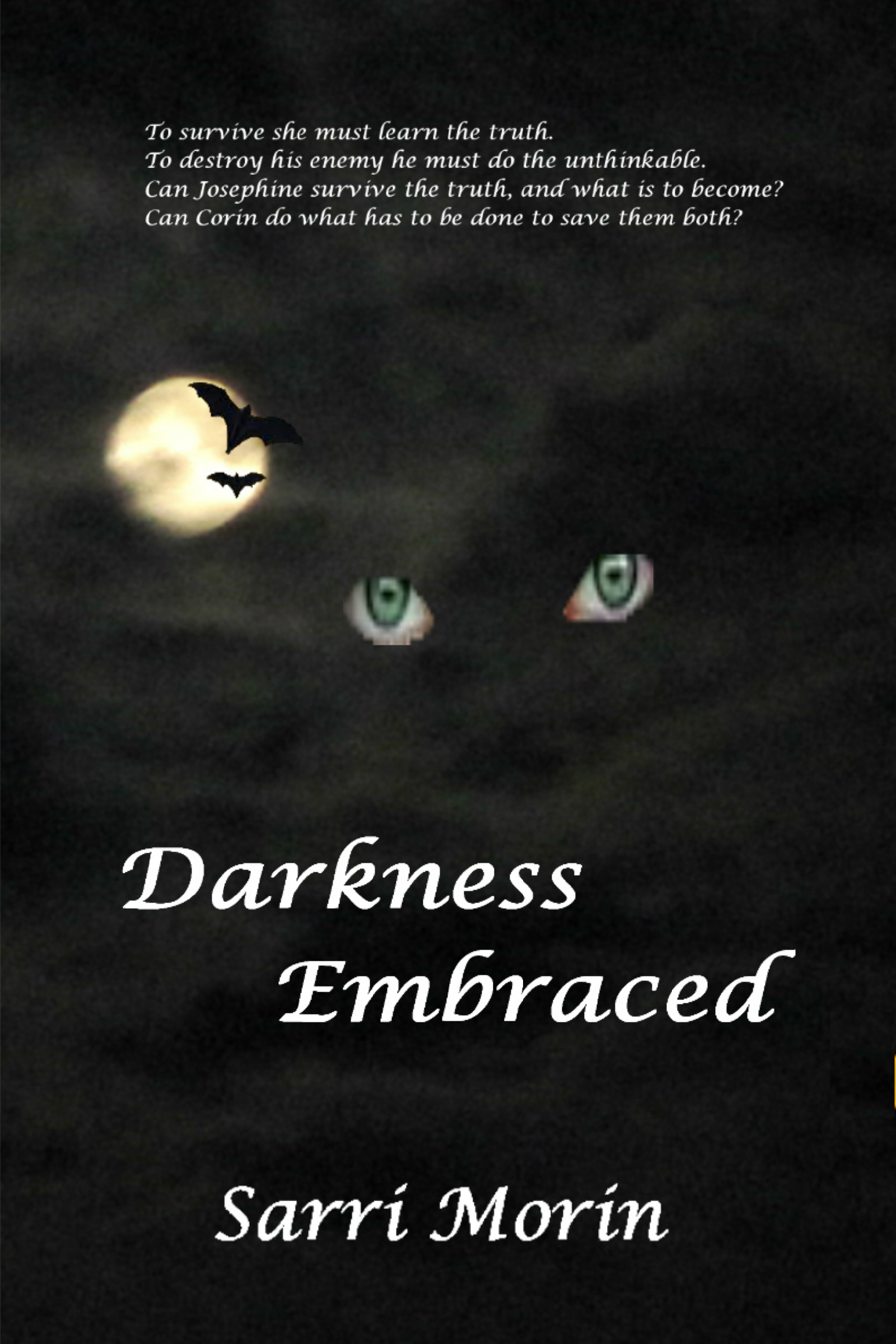 Words:
99188 (approximate)
Published:
September 3rd 2012
Goodreads Blurb:
To survive she must learn the truth. To destroy his enemy he must do the unthinkable. Can Josephine survive the truth, and what is to become? Can Corin do what has to be done to save them both? Read more here!
Smashwords