Series:
Sleepy Hollow #2 | 1Night Stand
Genre:
Paranormal, erotic romance, urban fantasy
Publisher:
Decadent Publishing
Lonely young witch, Veronica Hardwicke, has struggled to get on with her life after the death of the elderly husband who'd left her a fortune and a sprawling estate in mystical Sleepy Hollow. When frightening things go bump in the night on a stormy Fourth of July, who better to call than the sexy developer and contractor, Sean Jones, who's been renovating her mansion for months? Sean may grace the tabloid pages with a different supermodel on his arm every night, but it's Veronica who drives him nuts. Ignoring his instinct to stay away, he answers her summons.Will the thundering passion of their 1Night Stand tear down the barriers between them?
Whoa! Is it hot in here? This book is

ON FIRE

!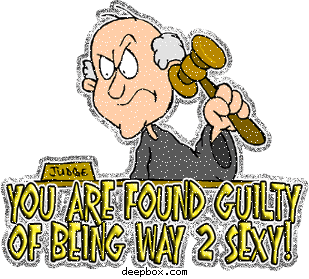 What a well written sexy novella. I don't think I have ever heard those words come out of someone's mouth about a sexy little novel before. Normally they are pretty cheesy... certainly not this one. And let me just rave about the cover for a moment. I absolutely love it!! The colours are amazing together.
Not only were the characters well developed but I knew a little bit about both of the main characters before they were joined together at the middle. Generally that doesn't happen with sexy short reads either. I am impressed!
I really liked the way the author tied the title into the book. Sometimes you are left thinking "Why does this book have this title?" She really weaves it together well.
Seriously ladies...this book is so romantic and sexy. It takes you to another place. I 100% recommend this book to all of the romance seekers out there. Make sure you pick a quiet night, with some wine and candles burning. It's just that type of novel!
I will certainly be checking out the rest of the 1Night Stand series!
Add it to Goodreads!
About the Author
TARYN KINCAID is a multi-published author of sensual romance. Her 1Night Stand series stories, LIGHTNING and THUNDER are available from Decadent Publishing and wherever eBooks are sold. Her Regency romance, HEALING HEARTS, for Carina Press; her erotic paranormal, SLEEPY HOLLOW DREAMS, for The Wild Rose Press, are also available wherever eBooks are sold.